A - Apartment - 1st floor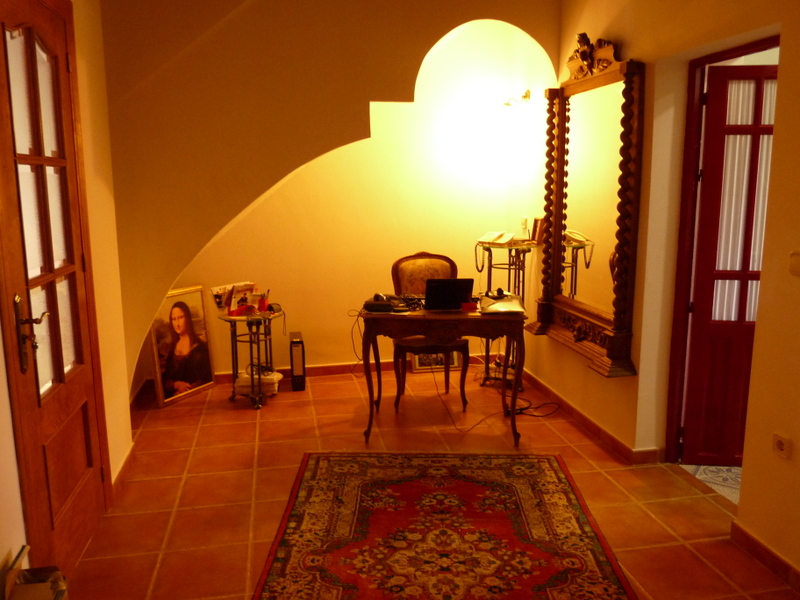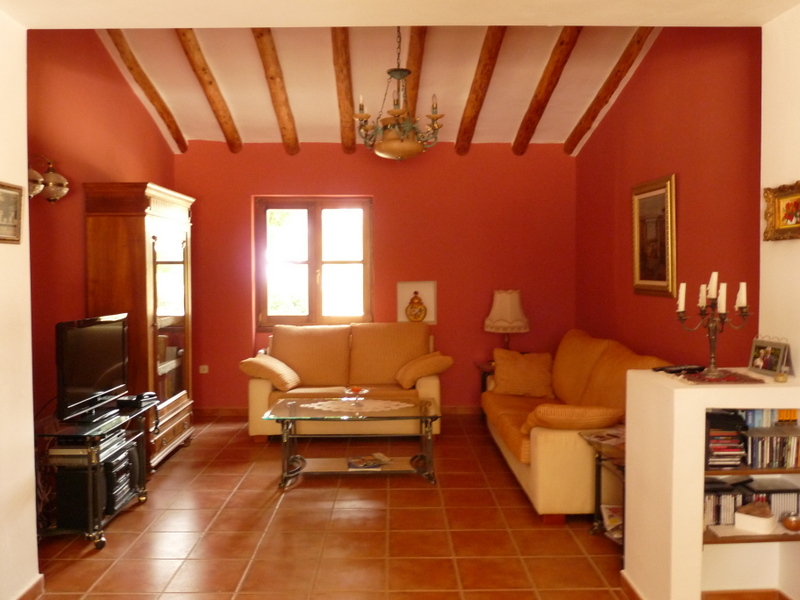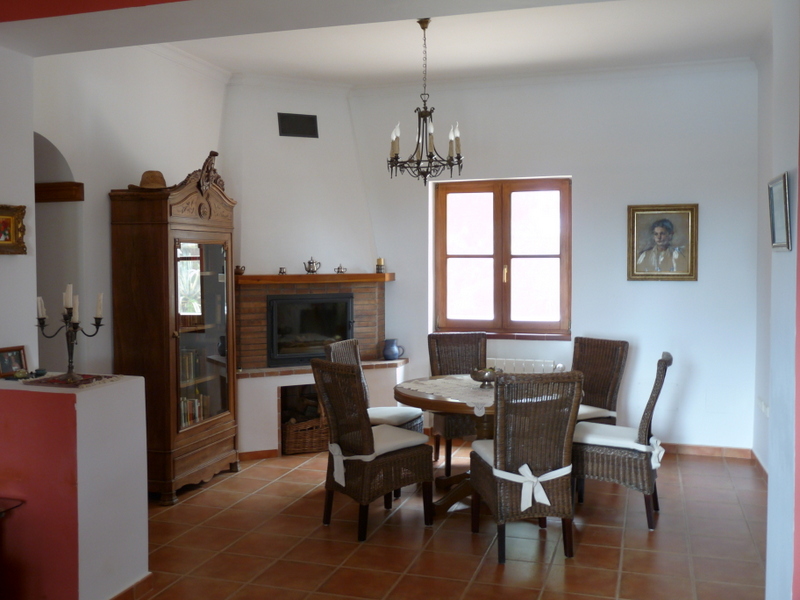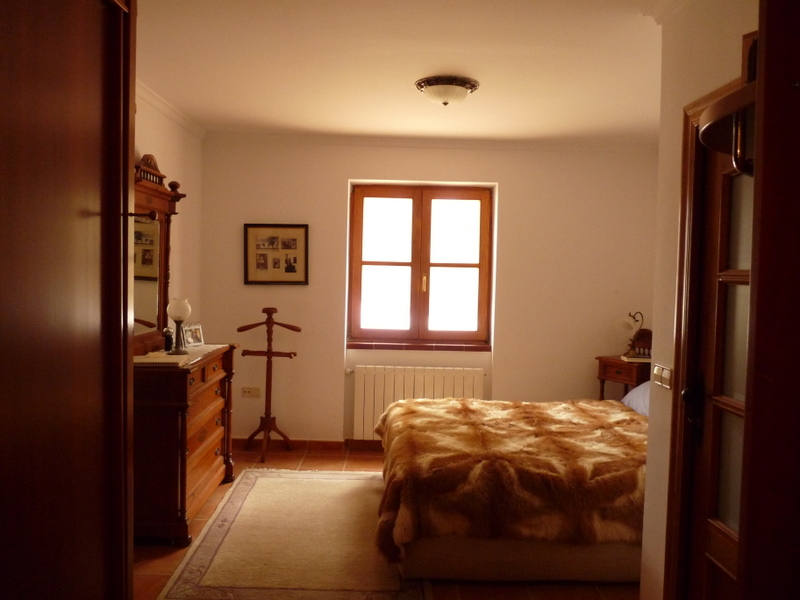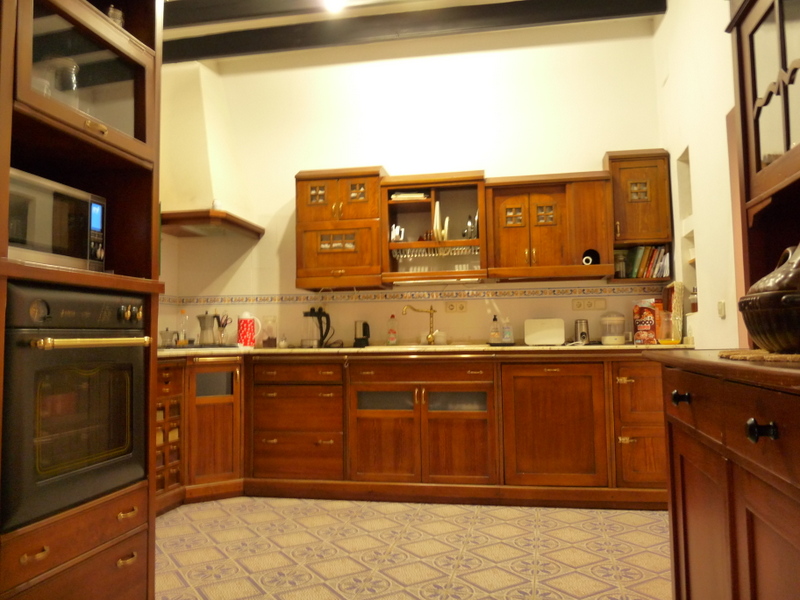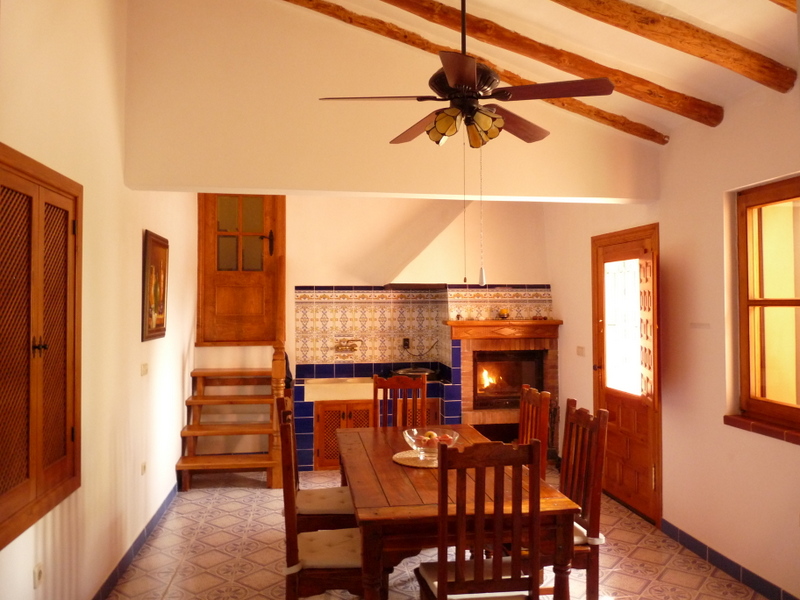 The principal domicile is in the ground floor of the original mansion. By the receipt floorboard one comes to the spacious (roomy) sitting room and dining-room area. A hall with built-in cupboard and access to the roof memory leads from this in a bath with WC an bidet, illuminated reflecting cupboard and window and in the bedroom in suite with a bath with tub, separate shower cubicle an toilet.
The kitchen has an additional outside door to the roofed terrace with flagged stone furniture. The culinary equipment is fitted the prevailing rustic ambiente in. The equipment of the following eating kitchen with entrance to the store and an outer door leading to the terrace, is likewise rustic from handmade massif wood, andalusian tiles an a circulating air fire-place. Five-stage wood stairs lead into the work room (office) among them is a wine cellar.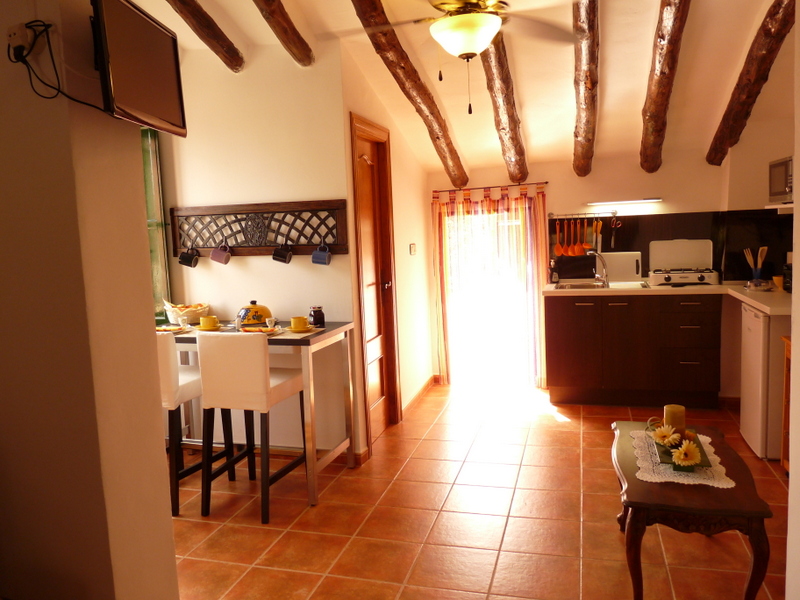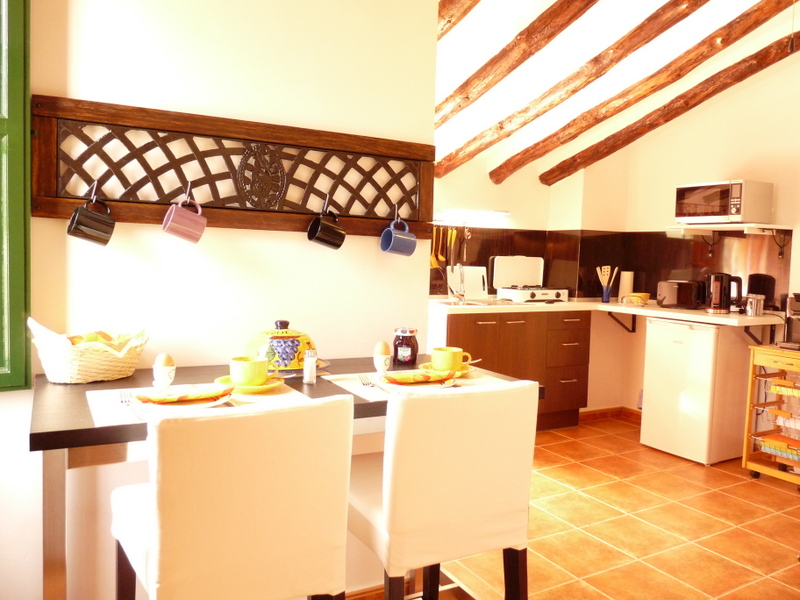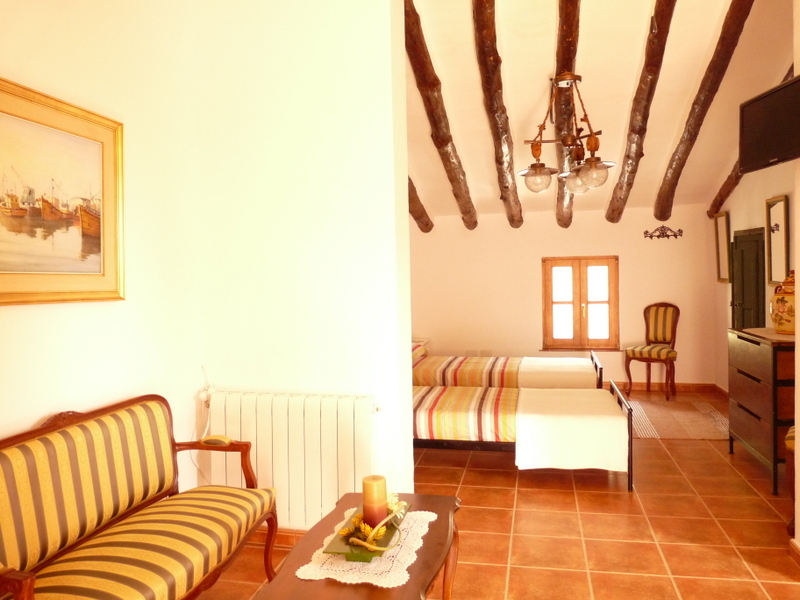 In the upper floor is a suite-apartment with a large apartment / sleep area with two single beds, shower, edible ones, corner as well as kitchen line with cooking facilities, refrigerator etc.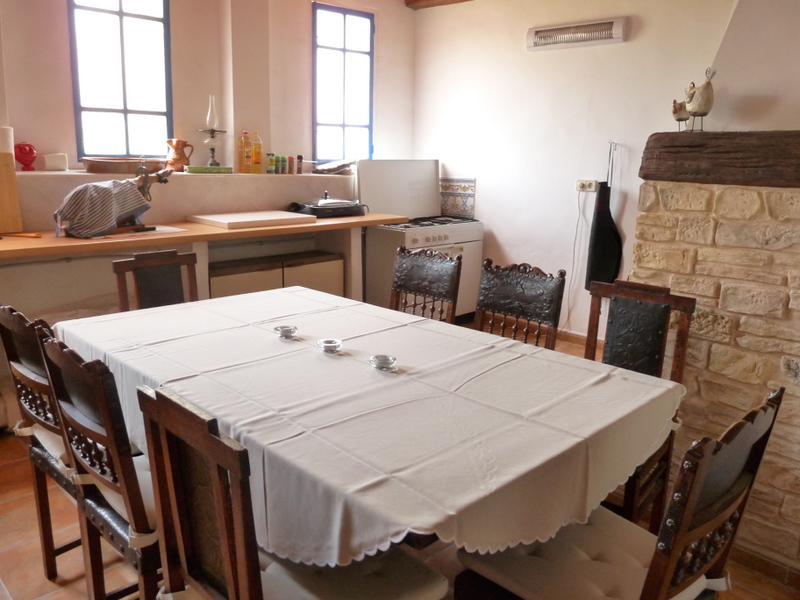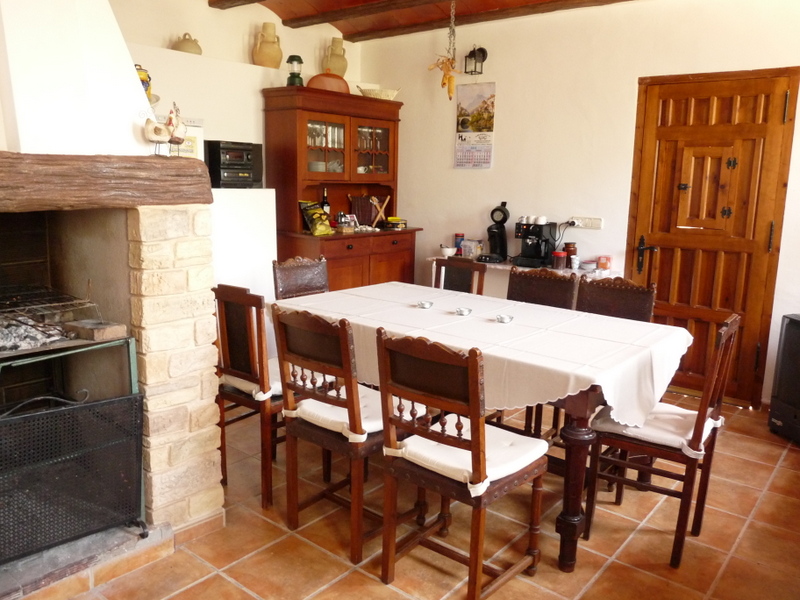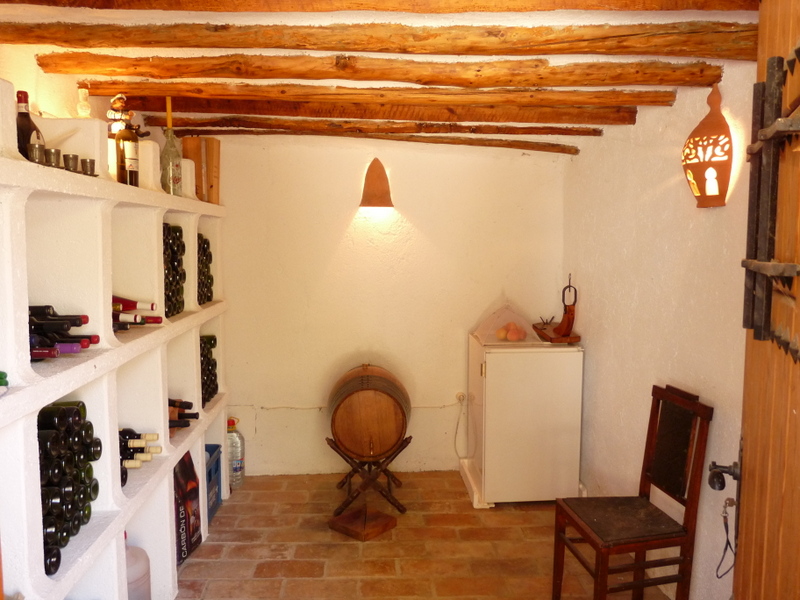 Over a separate outer door one comes from the south terrace into the grill-house and the summer-kitchen